Beautiful New Front Landscaping installed with a generous donation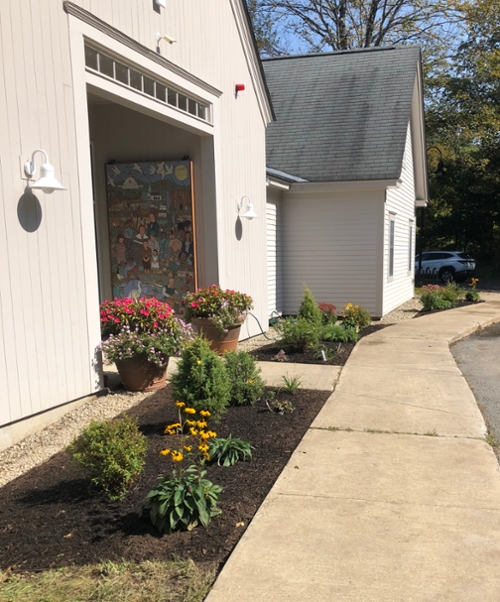 Thanks to a patron's generous donation, the front of the library building has new landscaping. It looks beautiful and will be a delight to watch as it fills in over the next few years. Thanks to the Friends of Leverett Library for their continuing maintenance of all the gardens on the library property.
Thanks to Leslie, Dawn, and Will for reviewing the design and evaluating it with the me. And thanks to the New England Greenscaping for the design and speedy installation.
The library has never looked better!
Attached File:
Posted: to General News on Wed, Sep 27, 2023
Updated: Wed, Sep 27, 2023